Links to other sites on magnets
---
Who else has cool stuff on magnets?
Resources for Teachers
http://www.exploratorium.edu/snacks/iconmagnetism.html
http://www.stevespanglerscience.com/
http://sciencecastle.com/sc/index.php/documents/magnetism_science_experiments_book Interesting site with several hands-on demonstrations, in a story-telling teaching style
http://www.geo.umn.edu/orgs/irm/hg2m/hg2m_index.html
http://www.scitoys.com/scitoys/scitoys/magnets/magnets.html
http://www.school-for-champions.com/science/magnetism.htm
http://buphy.bu.edu/~duffy/electricity.html
http://www.utm.edu/staff/cerkal/magnetic.htm
http://www.schoolzone.co.uk
http://education.jlab.org/beamsactivity/6thgrade/magnetsandelectromagnets/
http://www.quantummagnetics.com.au/
https://www.homeadvisor.com/r/residential-electrical-circuit-help/ A great site for a review about electricity and its uses around the house along with games about electricity and magnets
Past publications of K&J Magnetics Newsletter Another great site that has a lot of interesting and very useful projects you can easily build using magnets. This lists their past projects from their newsletter.


Home Schooling Resources at
http://www.home-schooling-resources.net/

National High Magnetic Field Laboratory
https://nationalmaglab.org/

Need a consultant for a special electro-magnetic or electro-mechanical design?
I would highly recommend Mag-Num Consulting Services.
Types of projects they have worked on, and who has used their services.
They can be contacted here.
Magnetic Levitation
http://www.physics.ucla.edu/marty/diamag/
http://scitoys.com/scitoys/scitoys/magnets/suspension.html

Magnet Demonstrations
http://www.eskimo.com/~billb/neodemo.html
http://www.howstuffworks.com/electromagnet.htm
http://sprott.physics.wisc.edu/demobook/chapter5.htm
Other Physics Demos
http://physicsgirl.org/ and https://www.youtube.com/user/physicswoman well done demos and explainations!
http://www.eskimo.com/~billb/scied.html#demo
Physics Demonstrations, A Sourcebook for Teachers of Physics by Julien C. Sprott
http://www.amazing1.com/voltage.htm for some high voltage kits and experiments, using magnetic fields
Virtual Physics Labs
http://www.smartscholar.com/physics-education-guide/ a site with hundreds of interesting physics resources along with some regarding magnets (of course!)
Especially http://interactives.ck12.org/simulations/physics.html as a site with virtual labs
http://micro.magnet.fsu.edu/electromag/java/ great site for playing with magnets using the computer as a lab
http://www.phys.hawaii.edu/~teb/java/ntnujava/index.html has other physics stuff with java
Electricity and Magnetism
http://hyperphysics.phy-astr.gsu.edu/hbase/hframe.html
http://powerbyproxi.com/ Great site regarding how power can be transmitted wirelessly to other devices using a resonant technology
Magnets
http://www.jalts.com/nature/dowling.html
http://www.stanfordmaterials.com/magnet.html#ntb

The Science of Magnets, How to Design Magnets, Glossary of Magnetic Terms (great sites to learn about Magnets!)
http://www.dextermag.com/
http://www.stanfordmaterials.com/magnet.html
http://www.stanfordmaterials.com/magnet.html#glos
http://www.rare-earth-magnets.com/magnet_university/magnet_university.htm

Discovering Electricity and Magnetism
https://nationalmaglab.org/
http://www.ee.surrey.ac.uk/Workshop/advice/coils/terms.html
http://www.wiretron.com/

Pioneers in Electromagnetism
http://www.ee.umd.edu/~taylor/frame1.htm
Science Museums Worth Visiting
Science museums and children's museums are great places to go and see things and touch things and make things work.
Whenever I visit a city, I check out their museums.
Here are some I would recommend.
Technorama (Oberwinterthur, Switzerland)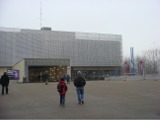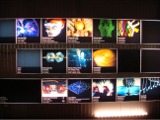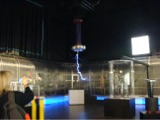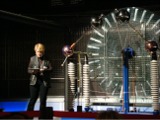 Fantastic place, go if you are in the area.
They have a large area dedicated to magnetism.
I spent a whole Saturday there in the fall and was hoping I could be locked in overnight!
They must have the world's largest Wimshurst machine.
Exploratorium (San Francisco)
A fun place to visit - take your time looking at all the stuff they have! A lot of good resources available from them.
Franklin Institute (Philadelphia)
This has a lot of basic electromagnetic experiments that you can play with.
MSIChicago (Museum of Science and Industry - Chicago)
A huge place, lots and lots of good stuff to see.
Discovery World (Milwaukee)
They had a nice display on magnets, electromagnets and motors, but since they moved, they haven't reappeared.
They have a great Tesla show, and a lot of other disciplines.
Swiss Museum of Transport (Luzern, Switzerland)
Trains, planes, automobiles, ships, submarines, balloons, busses, helicopters, trams - they have them all, old and new, inside and out!
See how motors are used on trains and ships!
---